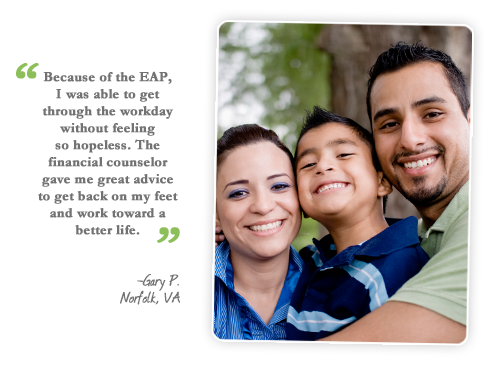 EAP Benefits
Confidential & professional assessment and referral services for employees and family members.
Relationship issues
Emotional well-being
Legal & financial referrals
Balancing work/life
Childcare referrals
Preschools
Eldercare referrals
Nursing homes
Grief/loss
Parenting concerns
Conflict resolution
Stress management
Dignity Health's EAP is a confidential, prepaid, results-oriented service with resources designed to address everyday problems. The EAP is designed to help employees and family members better manage life stress, overcome challenges and enhance quality of life.
An Innovative Blend of Direct and Referral Services